The below shows self-evaluation of my 2015 "considerations"…but none of the below matters, because I was not up 10x-100x for 2015. Being "right" absent application (i.e. putting $ where mouth is) is little more than mental masturbation. Fortunately, the below roadmap helped me preserve/enhance wealth… a reason to be thankful. 2011 and 2015 were both (rare) years where I could relate both to the "winners" and "losers".
Considerations for 2015
Volatility - YES
Us equities market: chop-fest / consolidation - YES
The bubble in formation is in bonds, not equities. "first thing I do when i see a bubble is I buy" – the palindrome - YES
EURUSD parity is in sight within 24 month - CLOSE ENOUGH
Single-name short selling: 2013 was disastrous, 2014 was okay, 2015 okay/meh. The few years after a disastrous year tend to be okay - YES
Watching, but not sure what to make of for 2015: (1) Biotech (2) Shareholder activism (3) Mainland China - RIGHT IDEA
Gold:2013, Oil:2014, ???:2015
MY BIGGEST MISTAKE FOR 2015 = NOT (FULLY) CAPITALIZING ON THE ABOVE.
Considerations for 2016 (for my own self assessment. may share publicly… tbd)
Having been quite "right" for 2015… I have to assume I may be the perfect contrary signal for 2016. In order to protect myself, therefore, from hostile/nefarious parties who may want to take advantage of me at my own expense, I will keep most of my considerations private. The goal is to be right AND capitalize on being right…ego vindication should be the least of considerations.
Key Question for 2016 (across various assets) = Bifurcation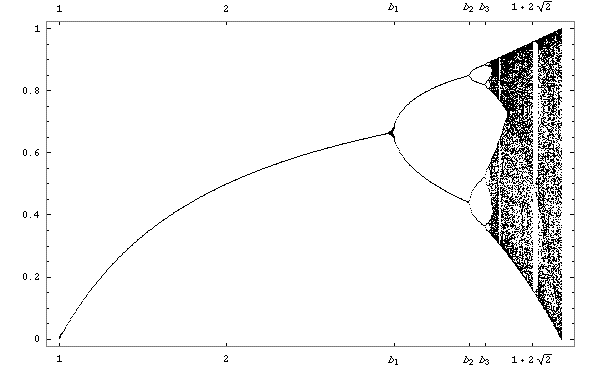 Continued cross-asset volatility (I am not implying a specific directional bias)
Short Theme X =
Short Theme Y =
Short Theme Z =
Long Theme A =
Long Theme B =
Long Theme C =
Pair Trade A =
Pair Trade B =
Pair Trade C =
Pair Trade D =
Special Situation A =
Food For Thought re: 2016
Think for yourself
Druckenmiller's comment in that NYTIMES dealbook interview, regarding what will be necessary for survival/excellence in coming years.
Why did the SAC/Millennium, and those type of funds/strategies fare well in 2015, both in (debatably) absolute and (unambiguously) relative terms? What does this portend for 2016 (if anything)? Or am I looking for "Moses in the clouds" when there is no such thing?
Other than the obvious sector-specific "hedge funds", why were some US "hedge funds" down 15-30%, in an otherwise flattish (in the indices) year? e.g. Buffett/BRK down -11%? What do these losses portend, if anything?
What happened to Passport Capital's returns in 2015? up 18% through September, and now up 8%?
How do momentum and reversion factors play out in 2016 (e.g. oil and gas, gold, etc etc)? Applicable to many disparate situations. Where will momentum persist, versus where will reversion take place?
What do the popularity of Bernie Sanders and Donald Trump (and formerly Ben Carson) suggest? Similar question applicable in many other countries.
If you're an active manager, question: in your heart of hearts can you justify your compensation to yourself? Is it possible that as an analyst/portfolio manager/etc… you might actually be pretty useless as an investor/analyst? Worse than useless as an investor/analyst? Why should you get paid 6 figure or more compensation for losing money? Why should you be structured to get paid 2/20 or more for being little more than a closet index guy, or beta monkey?
If you're a passive manager / etf creating machine, question: If your products/services were to disappear tomorrow, would the markets be any worse off?
I don't know what the words inflation/deflation mean anymore. The only phrase that makes sense to me: purchasing power
Achieving (or surpassing) the below-like returns, as an investor, matters more than ego vindication: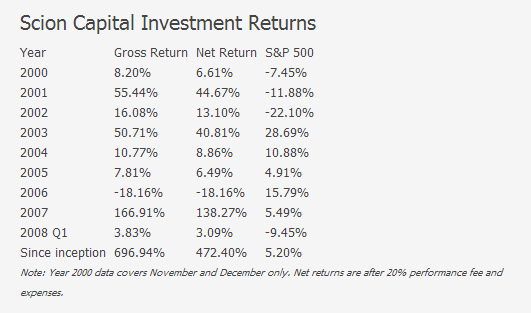 Remember: the above investor is a "one hit wonder", as believed/preached by the Central Banking apologists.
There's also the following return profile of a macro investor:
2005: +46.8%
2006: +25.7%
2007: +25.6%
2008: -33% ?
2009: +63%
2010: +22% ?
2011: -31.9%
2012:+0.4%
2013:?
2014:?
2015: +120%